1coolbanana wrote:All went fairly smoothly with the emulator install.

The emulator only goes into the rebound leg (since one is comp and the other rebound)

The bit that was confusing is that the instructions nominate that you make a spacer to give 15 mm of installed preload on the spring.

Im using the OEM springs for now and the preload is 50 mm

As per instructions the rebound damper rod has to be drilled in a few places

To end up like this to defeat any original compression now controlled by the emulator

And some spacer chopped off to account for the added length of the emulator and spacer.
Did a bit more work on the forks after some advice from a friendly fella on ADV.
Changed the setup now to:
48 lb spring on the emulator with 4 turns preload (was 68 lb with 2 turns)
Added 20 cc of oil to each leg.
Added 10 mm extra length to the spring preload spacers by making new ones (in orange
) same as PD length now at 170 total.
10 W oil in the RHS (comp and rebound side)
5 W oil in the LHS (comp side)
4 bleed holes instead of 2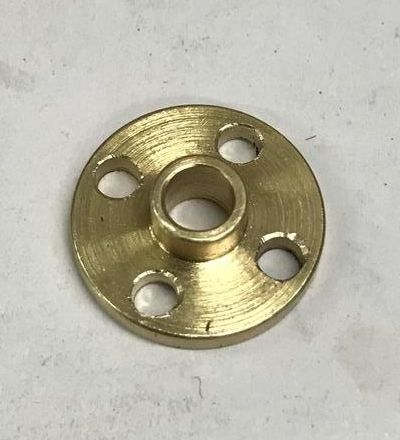 Another issue is, upon closer inspection my fork springs are not standard, I dont know what they are but the look progressive.
Lets have another go and see how if feels now