Time to fess up I guess.....
The new kid
After much deliberation, well I guess not that much really, an 1190 R came home.
I have to admit that I was not a fan when they first came out for a bunch of uninformed and biased reasons but things have changed and it seems to make a lot more sense now for the riding I do with only the fuel range maybe needing addressing.
I have to put a good word in for Newcastle KTM, if it wasnt for them, I would have bought something else most likely.
They have been awesome every step of the way and even now, after the sale, they are still awesome.
In the last 30 years of bike shops, this is the first I can honestly say has treated me right.
A big thanks to the guys that put me onto them............its your fault
So the first thing to do was get it home and introduce them to each other, although this relationship will be short lived!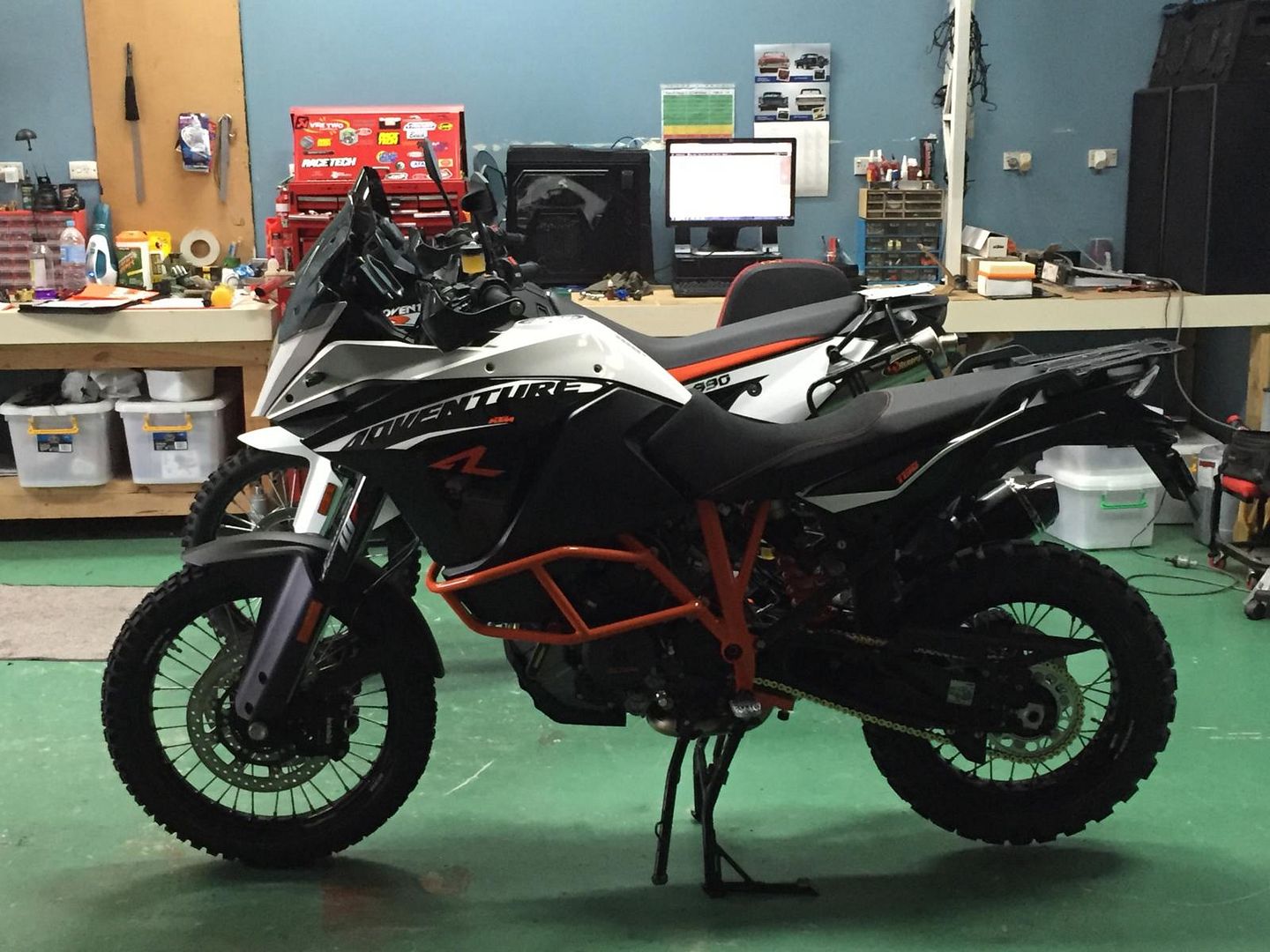 The Akra can that came with it, isnt my taste and will will be sold off to recoup some funds and the Wings shorty in black went on.
What a sweet looking can it is too.
Next on the list to get sorted was Sat nav mount, heated clothing wiring, cruise control, extension power socket for the rear for charging stuff in the rear bag and air pump and UHF setup.
I was gong to make a mounting setup as whats on the market doesnt seem that great but the only one that looked half decent and rigid is the SW Motech mount so I went with that one and swapped mirrors out while I was at it.
Next was the rack from the 990 which Ive been hanging onto to see if I could use it and that was an easy conversion after a little machining and reworking
And now she fit like a beaut
I decided to buy Ozzy made B&B bash plate but that proved a total disaster and had to persevere and wait for replacement parts to arrive to get that on.
Yeah, aussie, aussie, aussie,