Moderator: Waldorf
Posts: 73
Joined: Mon Aug 15, 2011 11:05 pm
Location: East Lake Macquarie
I love a good "rebuild thread"!!!!!!!!
2003 KTM 450EXC
, wide seat, 12 Litre tank, otherwise, bog stock......
---
mcguyver
When can you start the rebuild on my 640?
---
steve
Hmmm, a good rebuild thread. Sorry been more than a little slack.
Sure mcguyver, if the time taken and my apparent inability to keep track of anything doesn't scare you off nothing will.
So new thrust washer arrived and engine went back together, learnt a few things but didnt take many photos as was getting frustrated with it.
Cases together and clutch going in.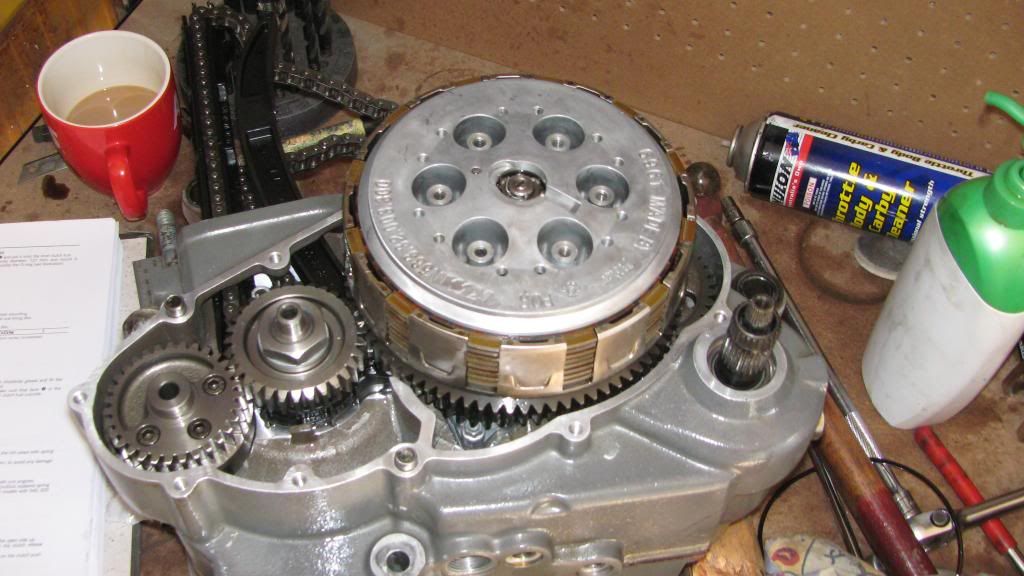 Springs in with "rallye" mod from KTM Sommer, half of springs are heavier ones from 620 or 690.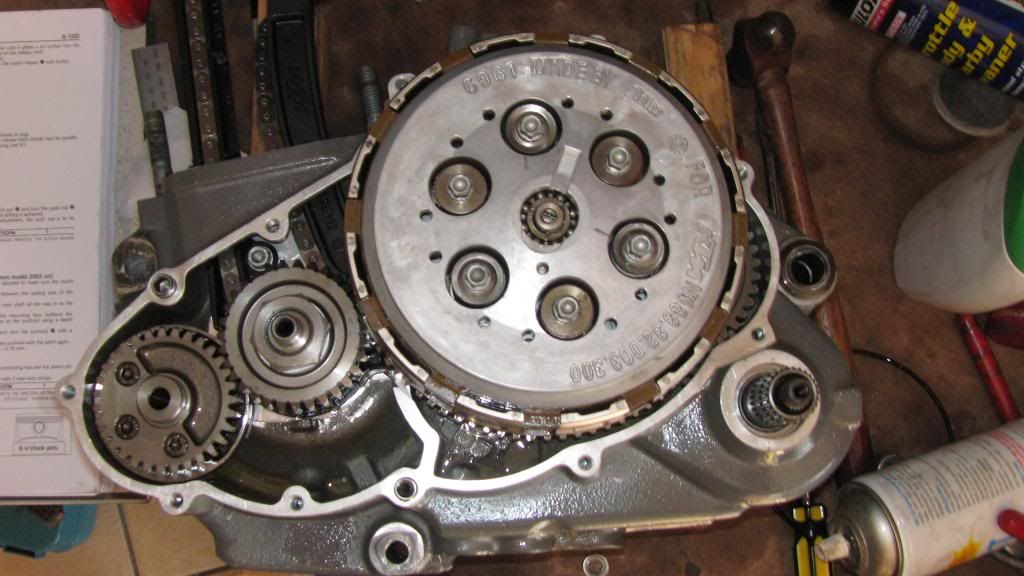 There is also an o-ring in clutch pack, this doesnt come in the gasket set but replaced while apart as the o-rings are starting to get a little old. Another tip is that the o-ring in the slave cylinder which isnt available as a spare part is identical to the countershaft o-ring behind the sprocket, always replace this if you have it apart.
Lessons learnt, the bottom of cylinder is tapered so rings go in easier. If you can get rings in by hand you are better than I am, they are just to fragile for someone like me. Found best way to do it was to use a standard automotive ring compressor and fit piston through top of barrel. From there fit piston to rod using a rag to seal top of crankcase incase you drop a circlip.
Another mod on the KTM Sommer site is changing timing advance, it is a bit dubious as to whether they are talking about earlier SEM ignition or Kokusan, regardless slotting of the pulse generator gives about 3 degrees total adjustment, will see what 1.5 degrees advance does.
So jumping to here in the photos.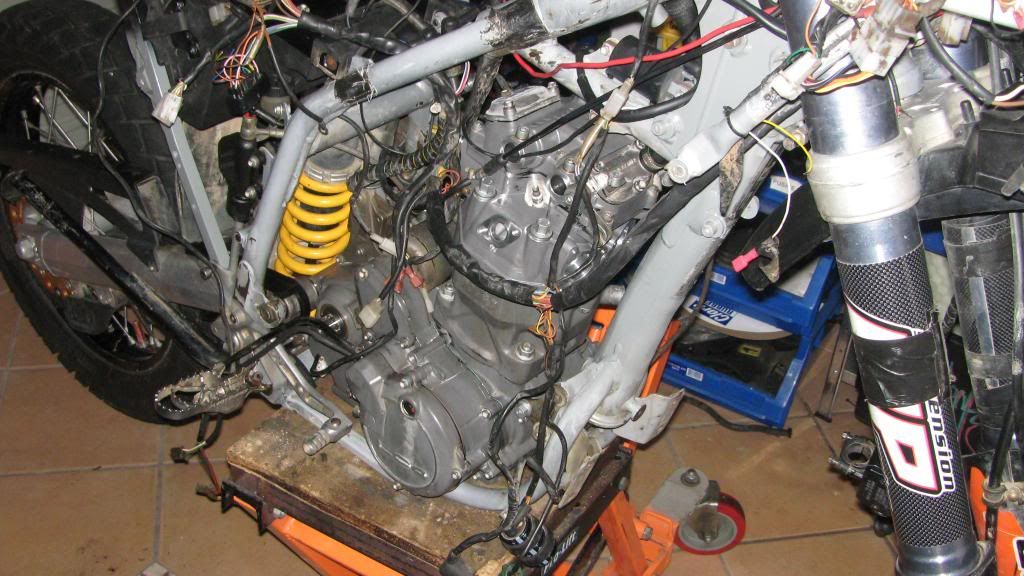 Engine in, and I found the missing thrust washer while looking for half the camchain tensioner which I cant find.
Guess what I'm waiting on now.
Oh well, time to modify the subframe for the earlier rallye type air box and start cleaning up the birds nest.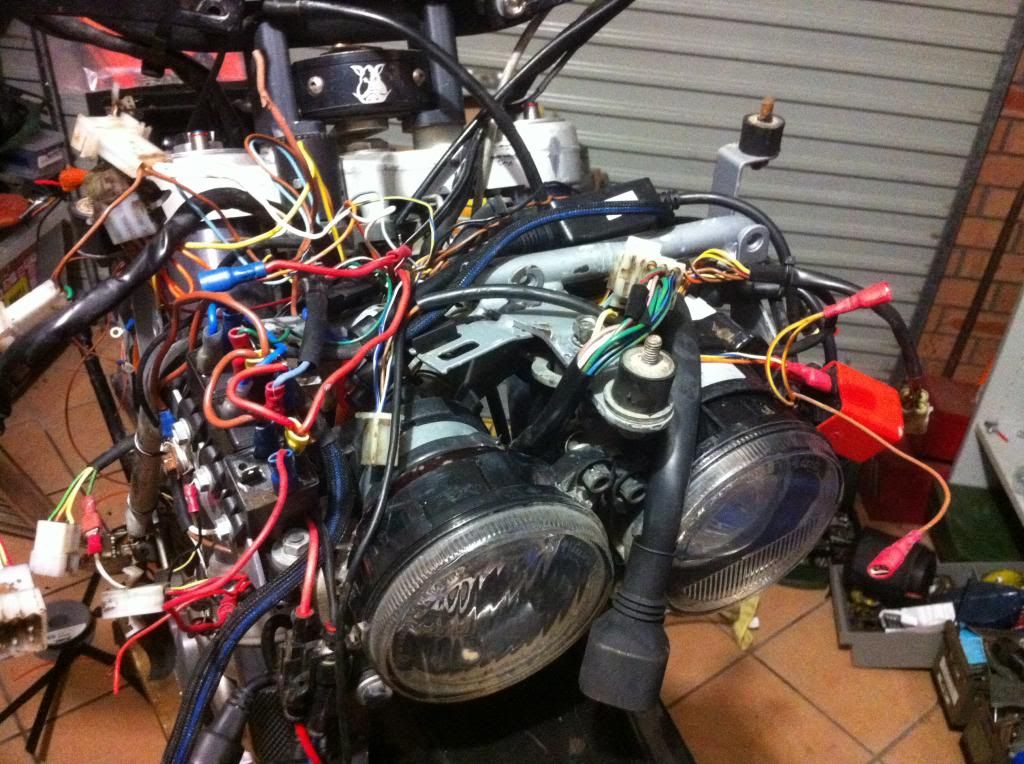 ---
Site Admin
Posts: 837
Joined: Sun Dec 23, 2007 7:41 am
Location: Penriff NSW
Jesus mate. I hope you know how to put all that back together (I wouldn't).
Graham
'08 KLR650
---
Posts: 821
Joined: Mon Feb 15, 2010 9:55 am
Location: Cooranbong NSW
He will Whitey ... he's clever ( he has a camera)
Hurry up and get her goin' Steve, riding season is here
My favourite trail is the one I haven't been on yet

2005 KTM 625sxc
---
steve
Not only have I got a camera but a workshop manual and spare parts manual, makes all the difference.
Yep have noticed that I've missed the best of the weather for the start of the year, oh well riding again soon.
Got my new brakes ready except for figuring out how to make the speedo work.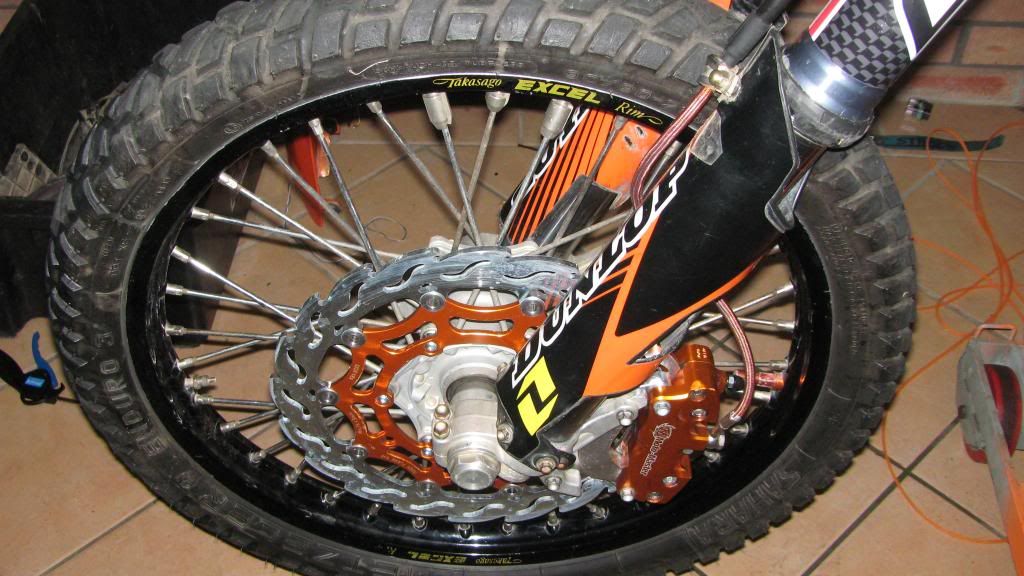 And the birds nest is slowly being put into some sort of order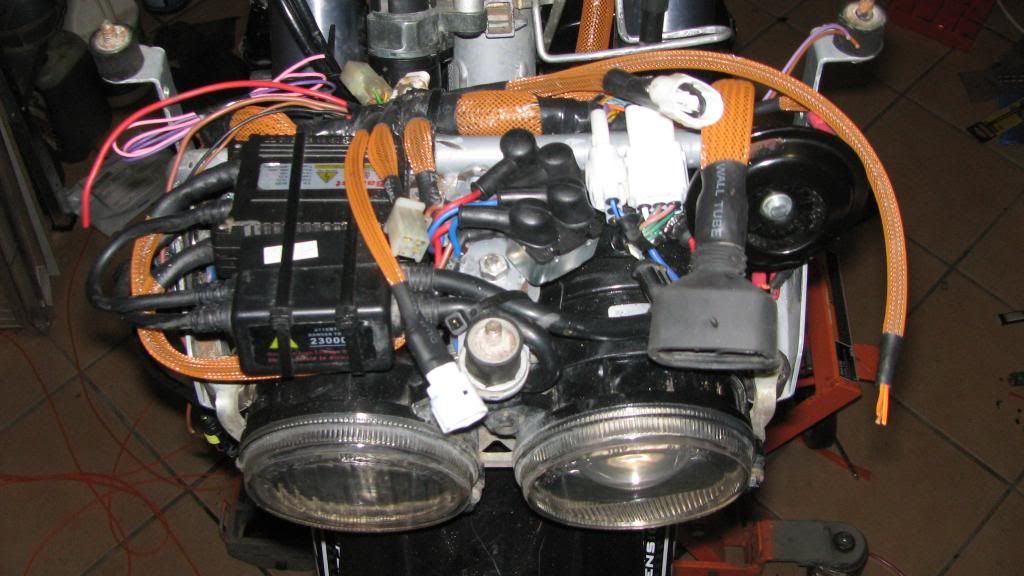 Wasnt cheap and has taken a long time but proper waterproof connectors should mean the end of chasing silly wiring faults.
And the Rallye style airbox and lithium battery are well on the way too.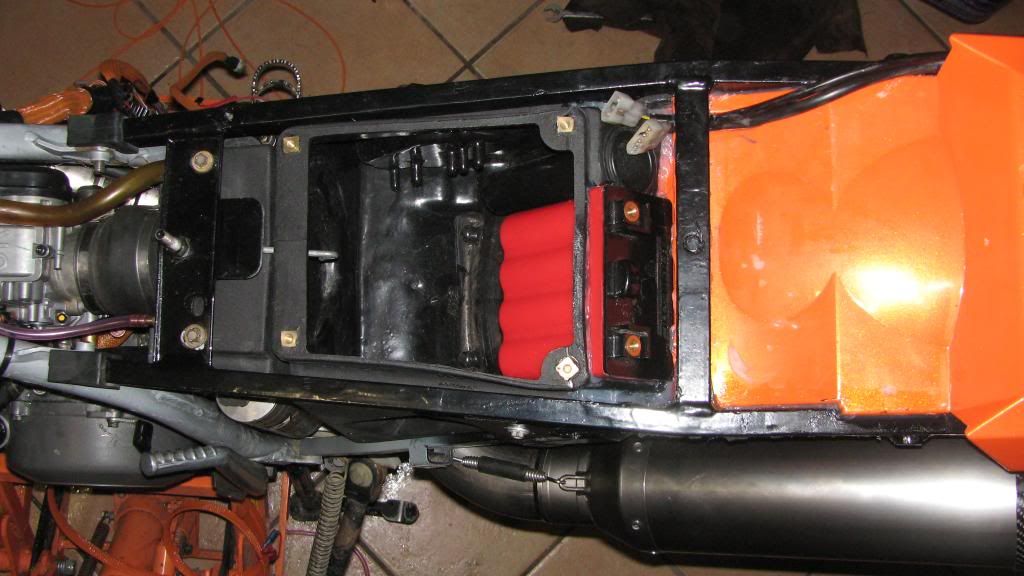 Dont know that is was worth the money, but have wanted a full akro system for awhile.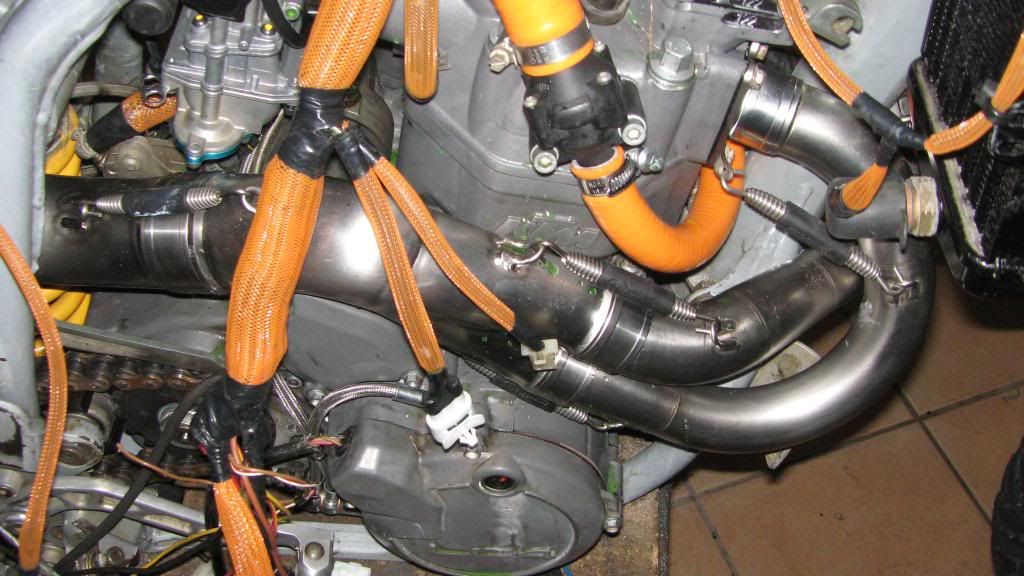 ---
Posts: 73
Joined: Mon Aug 15, 2011 11:05 pm
Location: East Lake Macquarie
Holy freakin moly Steve, you couldn't just fix the bastard and ride it..........
That thing is looking too bloody good to take on the dirt....
Cant wait to see it, in the flesh.......
2003 KTM 450EXC
, wide seat, 12 Litre tank, otherwise, bog stock......
---
steve
Mmmm interesting concept, take something apart and just fix it without trying to make it faster, lighter, stronger or prettier. Would sure make it quicker and easier
Nah it'll never take off.
---