Last April after a trip a loaded up DR should not have done, I developed an oil leak around the cam chain tensioner gasket. The bike had done 85,000km and the compression along with all else was in spec. The only issue was the leak. Replace the gasket? Nah, bike rebuild.
The above picture is what the old set up was.
I commute 200km round trip to work along the bells line. 2 traffic lights between home and work. So the guild line for the rebuild was
1. More power
2. More comfort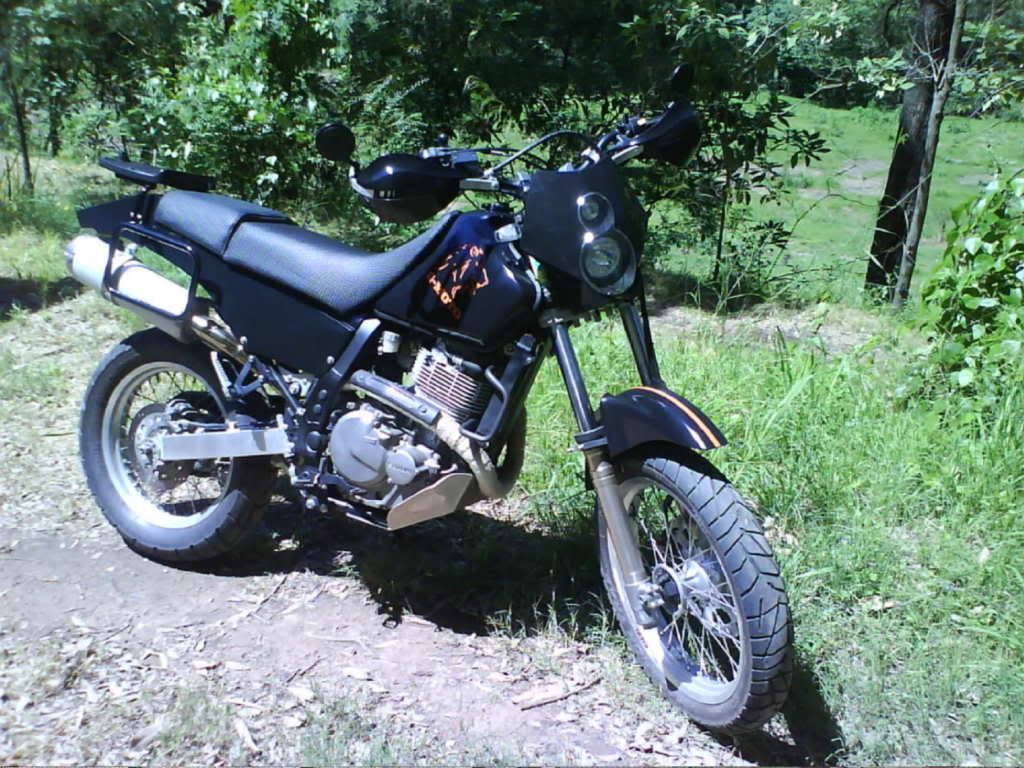 The above picture is the result.