It's Australia day weekend and I'm up early and heading to the airport on route to Brisbane.
It's been a long 5 weeks since I made the deal and bought my KLR650 from a friend.
An uneventful flight and I am picked up and taken to meet her.
Here she is, ready to head back to Sydney.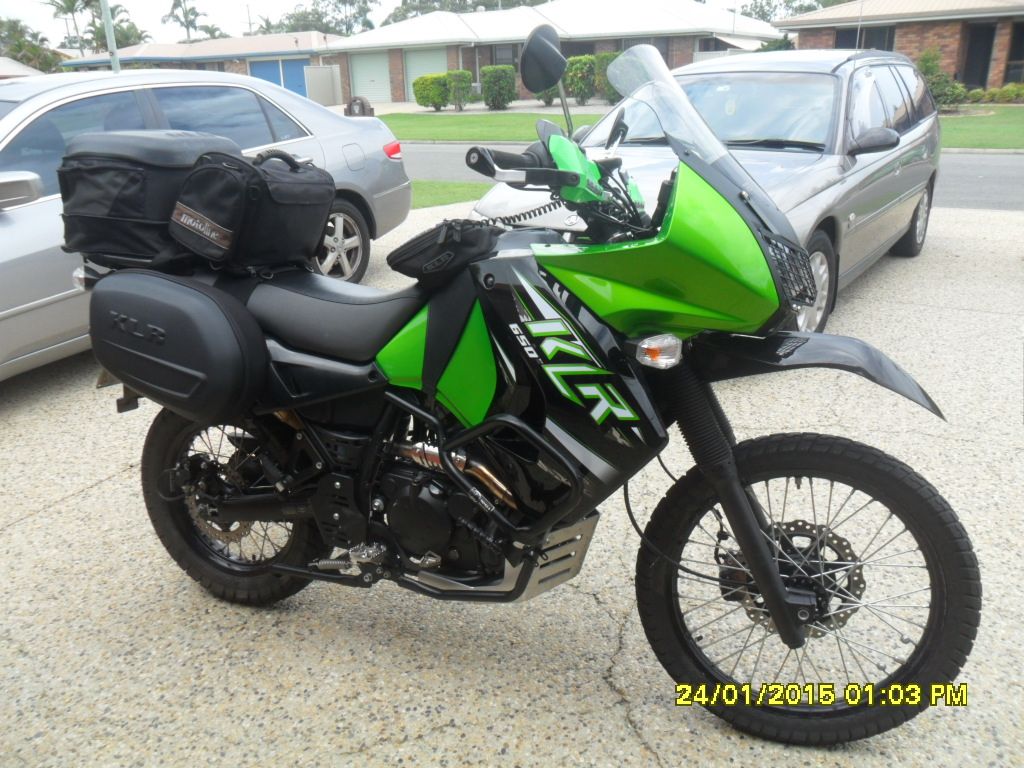 I rode to Thora, SW of Coffs Harbour on The Waterfall Way and we camped for the night.
Up early in the morning to go and meet Tom from Adventure Rider Magazine and we went for a ride from Urunga, through Taylors Arm, and on to Willawaren,then back to the highway at Kempsey.
I then headed home to introduce her to the shed mates and have a bath.