I headed south at 6 am Saturday morning for a week and having no camping gear sure lightened the load .
I had a nice easy run down the Newel to a cabin i had booked in the van park at Tooraweenah a small old park that was clean , cheap and had great hosts .
early next morning i continued to Gilgandra where i had to buy oil as i was not carrying any i needed 300ml so i bought a litre of repco $27 ( lesson learnt )
Then on to Dubbo where i turned off to Molong via Yeoval there is an extensive home made art installation on this route .
Animals on bikes , well over a hundred pieces scattered in front paddocks and gardens . Only one pic though .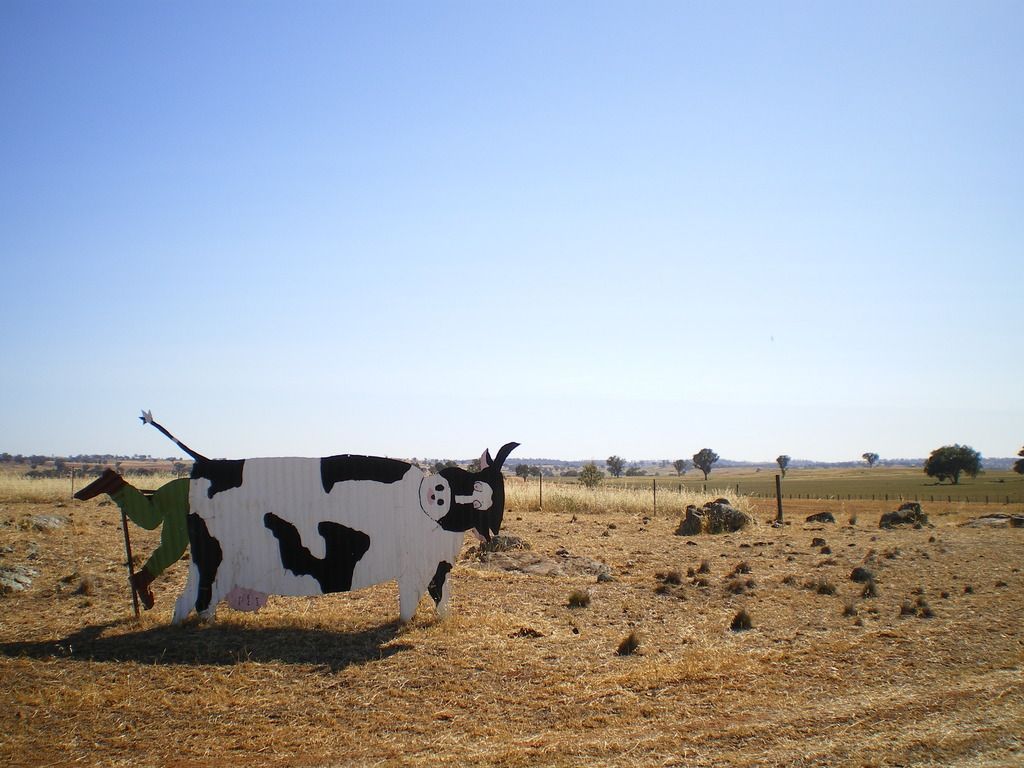 then onwards to near Woodstock where i held my minutes silence .
To the dam this pic is from near the fire shed ( phone reception )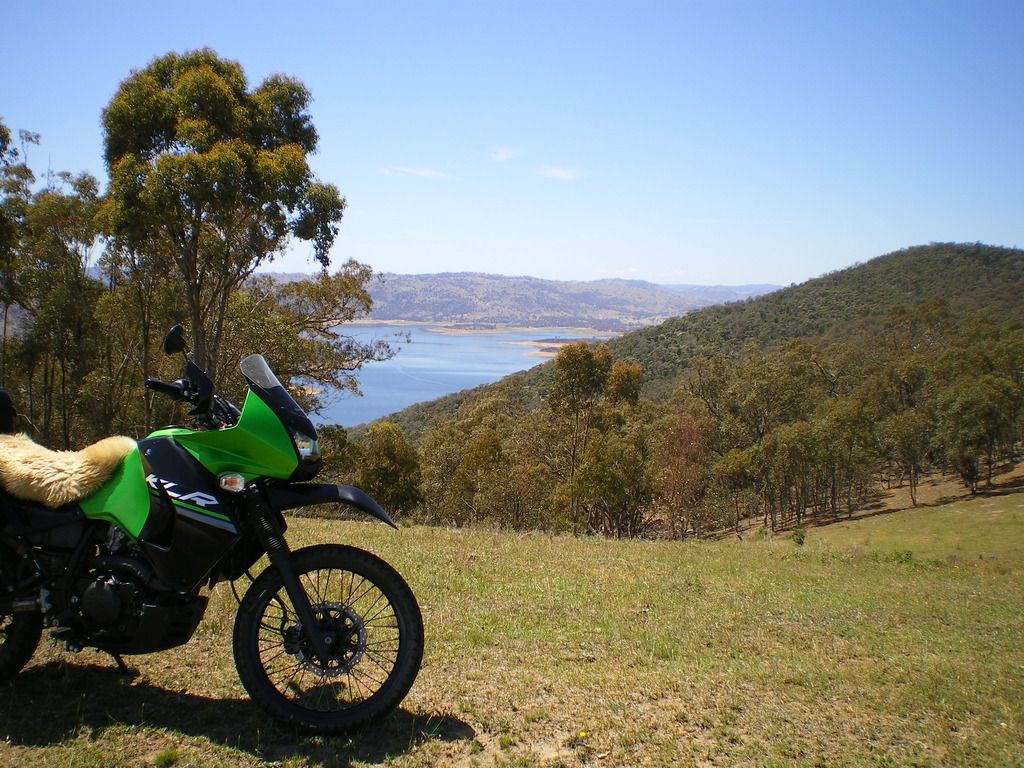 All the roads had corrugations
Some had suggestions
The dam itself was only half full but cleaner than the last time i had seen it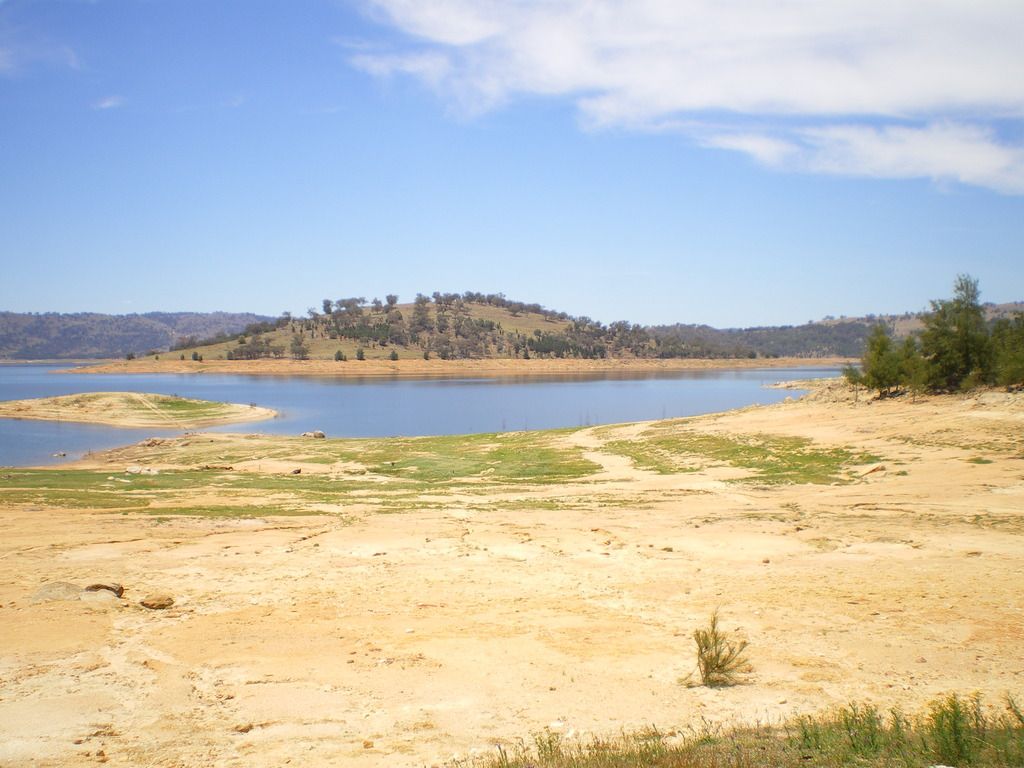 While there i went to several interesting places like mount Canobolas 1395 m the trees are recovering from a recent fire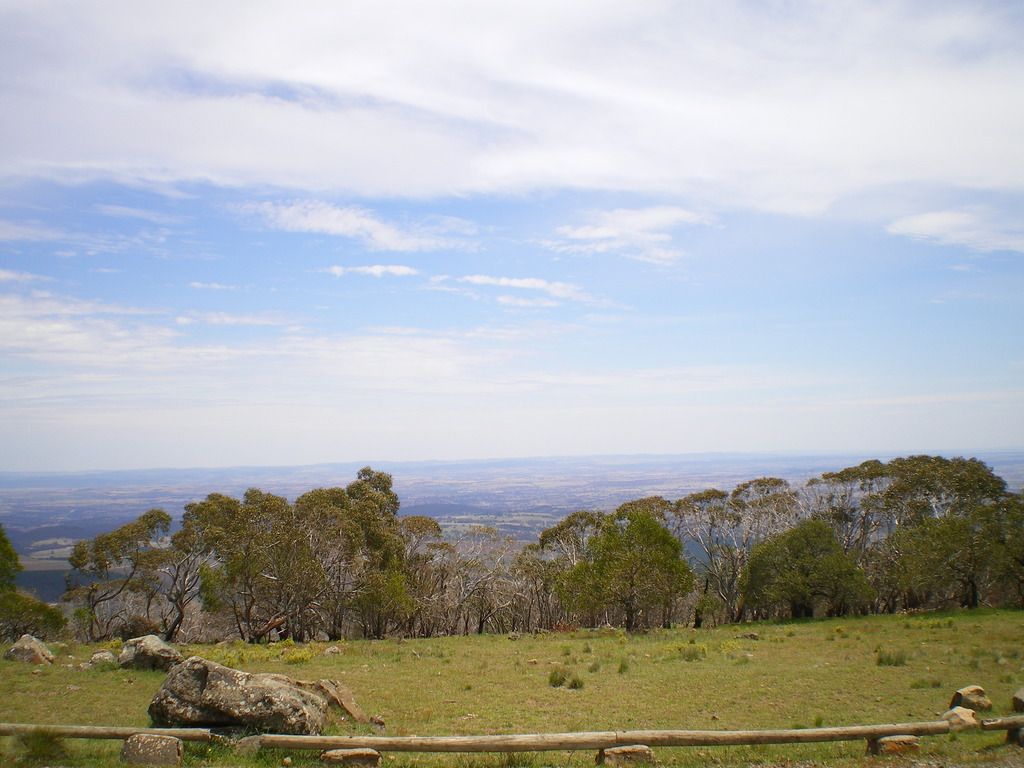 Supporting a local business buy having a beer at the Woodstock hotel is recommended .
After saying my goodbyes i left just after dawn on Friday there is something to be said for riding through farmland early in the morning .
And rode home 12 3/4 hrs i got a sore bum
. Totals 2164 klm , 4.9 l - 100klm , 300ml oil , 4 chain adjusts , bulk at 110 kph very little dirt and the bike was faultless .