Moderator: Waldorf
courtesy Stormforce8 from UK
---
Not finished yet. Guards and side panels to be painted.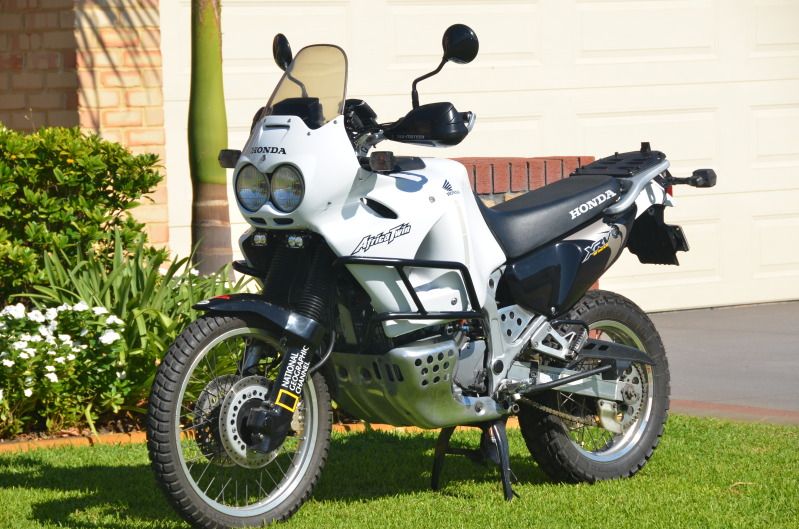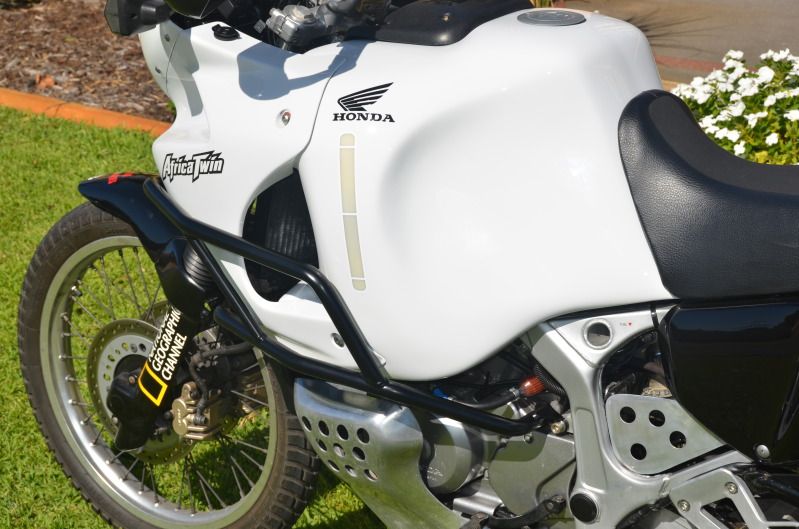 ---
Posts: 1793
Joined: Wed Sep 23, 2009 5:14 pm
Location: NW Sydney
Awesome, very tasty indeed
Love to see the build, looks like you put heaps into that
Cowabunga dudes .......
---
---
Posts: 94
Joined: Wed Oct 05, 2011 2:12 pm
Location: Lilyfield
african twins?
Dr650 til death do us part!
Jeremy
---
Posts: 376
Joined: Fri Jul 17, 2009 7:51 pm
Location: Blue Mountains NSW
Love the AT Farcall..... There is a real resurgence of these older bikes.
We need to talk Marc into building one and stop fiddling with the 990!
Dave.
2010 Yamaha XT1200Z Super Ténéré
1989 Yamaha XTZ 850 Super Ténéré
1988 Yamaha XT600ZU Ténéré
1983 Honda XR 500
1978 Yamaha TY 175b
---
Thanks fellas. The AT is a surprisingly sweet ride. Not bursting with power and a little porky but the package syncs together really well. I get just as much pleasure riding the AT as I do on my HP2 and 1200GSA.

There's a mixture of bewilderment and joy among the Poms over the pond. Apparently good AT's are going up in value over there!

Mines off the road at the moment as it needs a valve rebuild. Got a few things on my plate atm so looking at Nov/Dec before she's mobile again.
---
---
Who is online
Users browsing this forum: No registered users and 1 guest