XTZ 750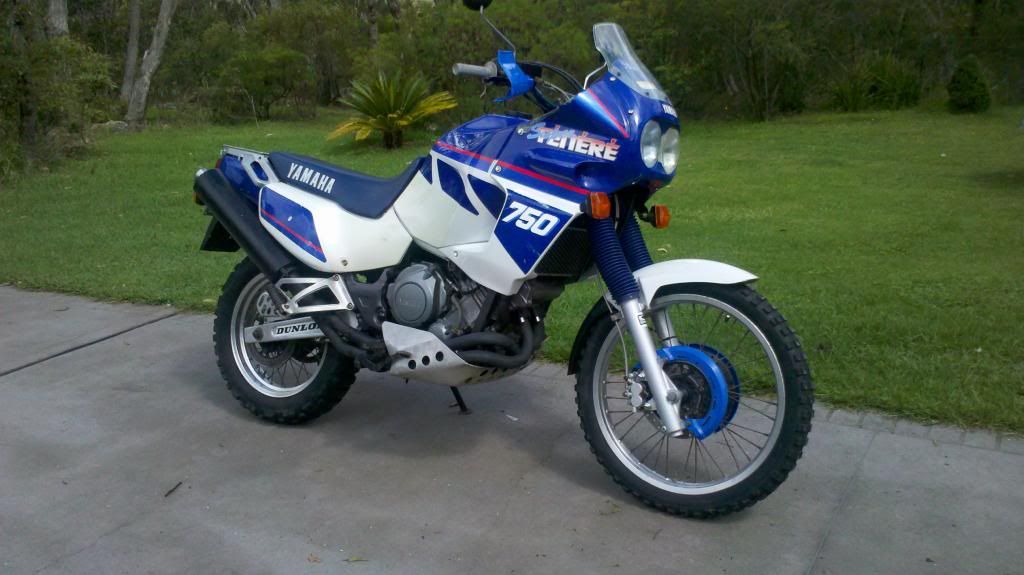 Was an epic to go get it as it was in Adelaide, a long way to go to buy something but what the heck.
Only about 300 were sold in Australia I believe so quite rare and hard to get hold of. This one is very original (good stuff), with just 24 years of dirt road riding under its belt so a lot of little nicks and scrapes but all the plastics etc a original to this bike. At about 204kg it's about the same weight as a Ktm 950/990 with a bit less power. Engine is silky smooth but apparently these are a bit thirsty on fuel.
Already changed oil and filter, checked all wheel bearings and put a new rear tyre on it as well as a good clean up. The muffler isn't original as it has HONDA stamped on it. No idea what model it's off though. Might have to get the crayons out and write YAMAHA instead.
I gotta get used to carbs again though!